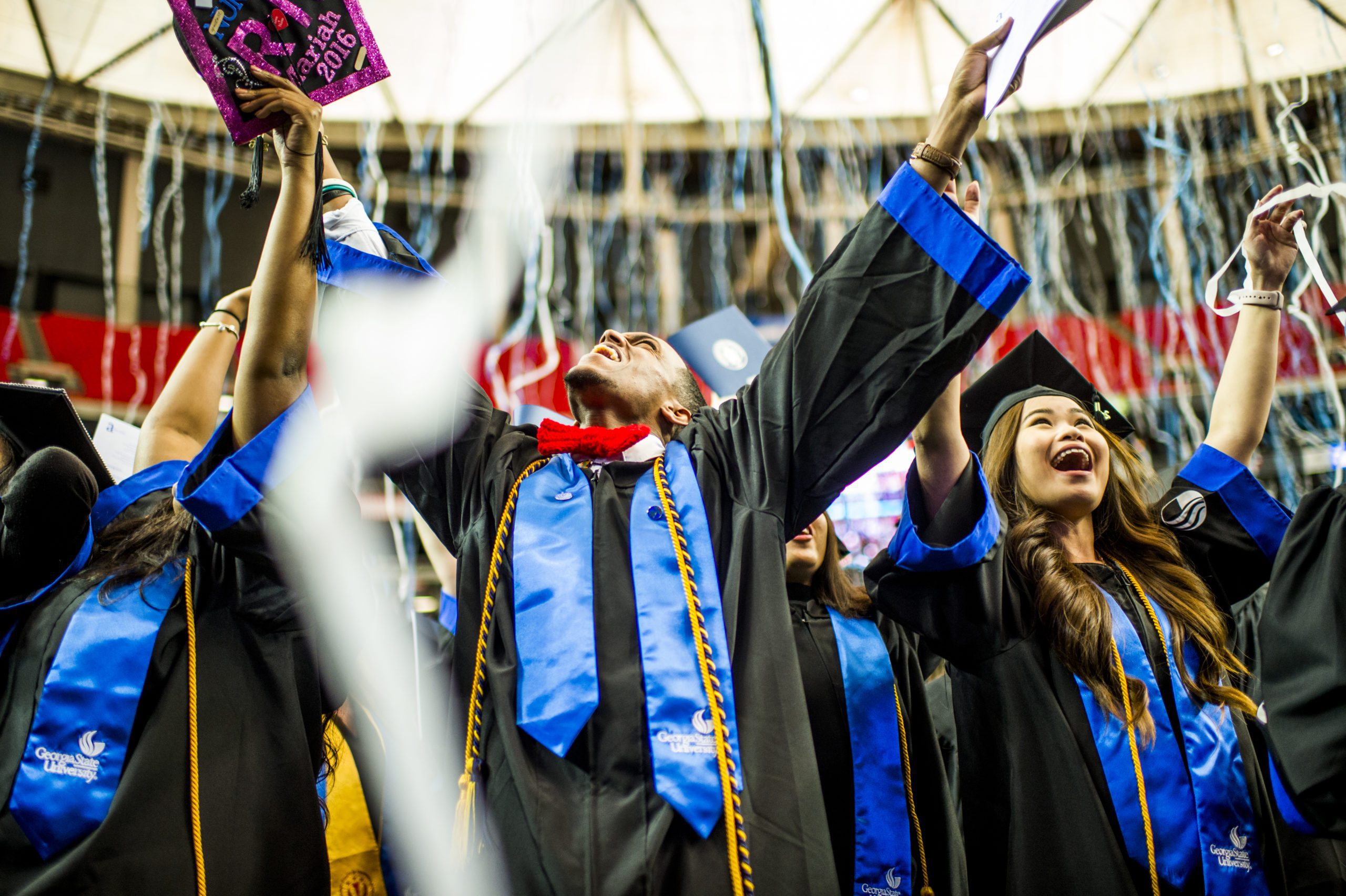 Elevating Student Success at Scale
Identify institutional barriers to equity and college completion.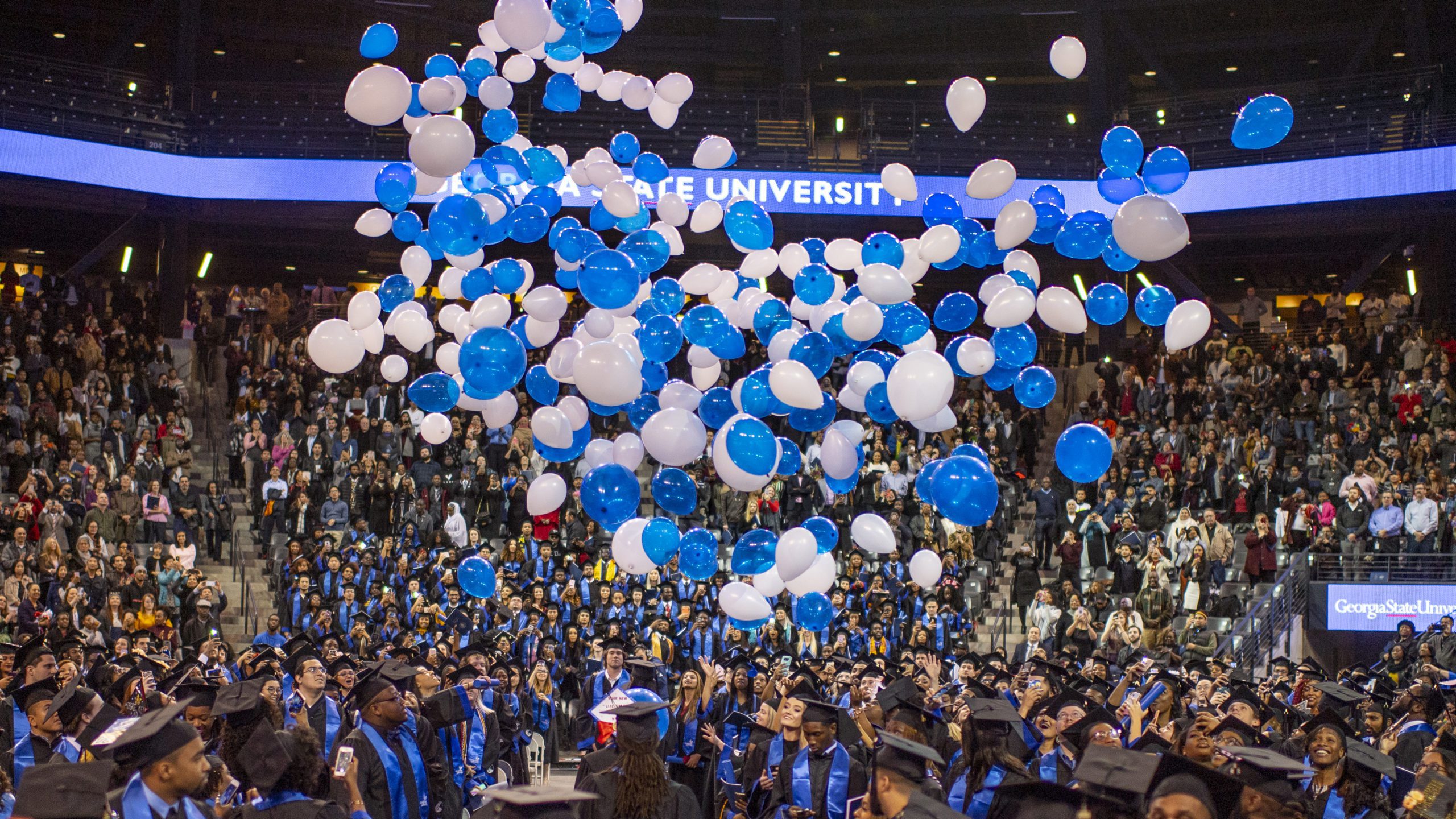 Diagnosing Obstacles to Student Success
Increase capacity to implement proven student-success systems and data-driven interventions.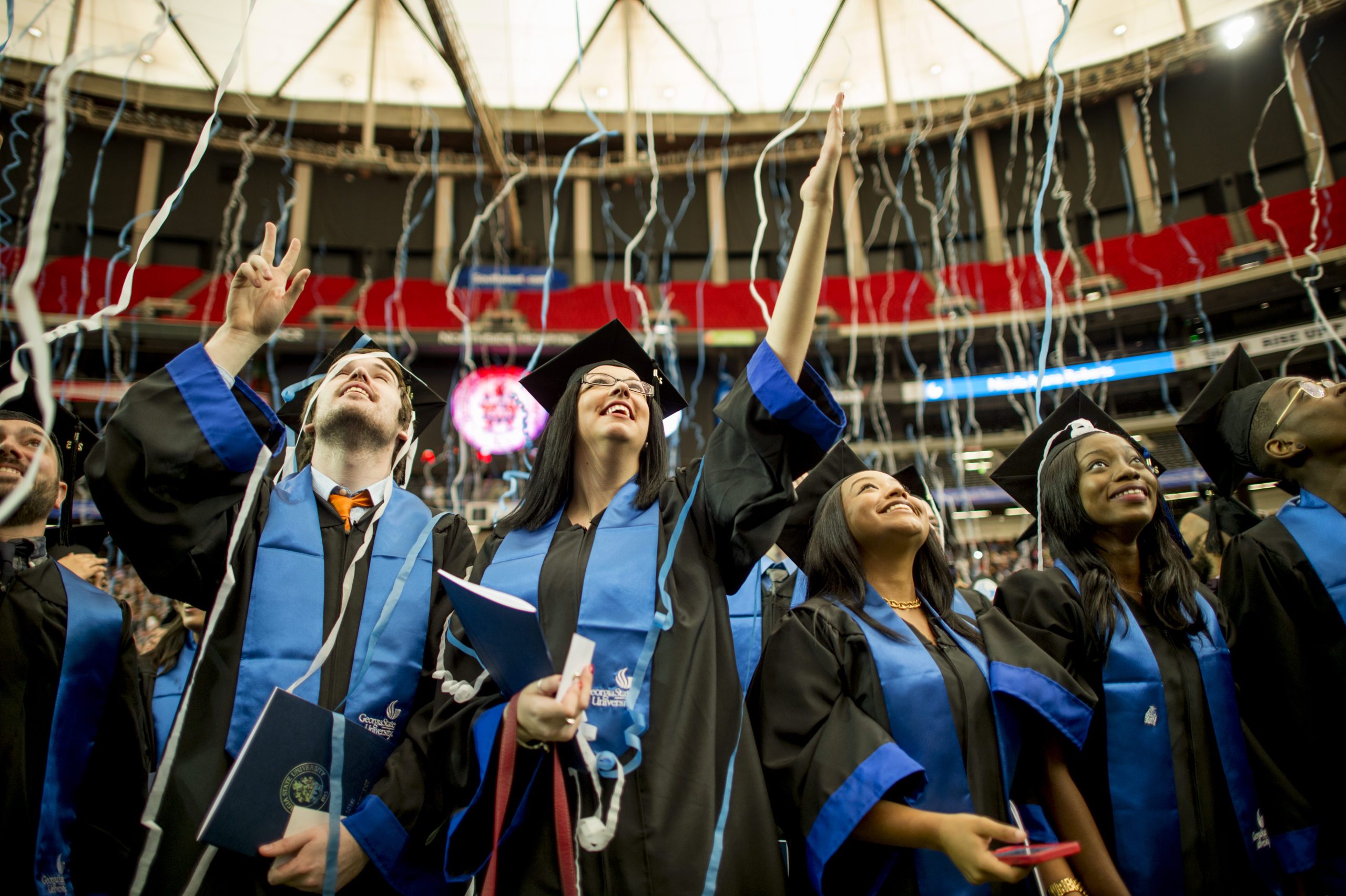 Transforming the Status Quo in Higher Education
Enact systemic change to institutional processes and structures.
Challenges in Front of Us
Institutions hinder their students' success through policies, practices, and structures that are the key drivers of equity gaps.
3.6 Million
students who enrolled in college in 2018 who will not graduate.
57%
of the students in the 2018 cohort who will not graduate are African American, Hispanic, or from low-economic backgrounds.
7%
of students majoring in STEM fields are African American.
36%
of students wished they had chosen a different major.
+$32,000
Bachelor degree holders make more than those with just a high school diploma.
+$25,000
Four years after graduation, African American students owe more in student loans than their white peers.
18
National percentage point gap between Pell and non-Pell students who graduate in six years.
Evidence-based, data-driven strategies for Student Success
The NISS provides partner institutions with in-depth diagnostic analyses, implementation support, and learning pathways that enable significant improvements in graduation rates and reductions of equity gaps.
Evidence-based Programs
Practical know-how developed by subject matter experts who have successfully implemented such programs on their own campuses.
Equity Gap Reduction
Innovative and proven approaches for large-scale, positive transformation for students from all backgrounds.
Data Driven Student Support
Equitable outcomes in the enrollment, retention, and graduation of students from diverse backgrounds through the implementation of data-informed practices
Predictive Analytics
Holistic data analysis that identifies and addresses institutionally-created completion barriers.
Success by the Numbers
Georgia State is nationally known for pioneering student success programs that have eliminated equity gaps and improved college completion rates for all students.
+84%
Increase in undergraduate degrees awarded annually.
44,000
Students tracked daily for analytics-based alerts.
1,321
Completion grant recipients who graduate each year.
50%
Reduction in withdrawals from students with a balance when using a Chatbot.
+234%
Increase in undergraduate degrees awarded to Hispanic students.
30 points
Increase in retention rate for students in Success Academy.
120
Majors and programs mapped to career outcomes.
0
The gap in graduation rates for African American and Hispanic students when compared to their white peers.
"The lessons learned by Georgia State are transferable. The NISS disseminates evidence-based best practices to other colleges and universities and provides a suite of services to support their successful implementation."
Dr. Tim Renick, NISS Executive Director
Success Stories
University of Missouri identifies key challenges that are institutional barriers to student success.
University of Missouri, Columbia, the flagship, land-grant institution located in Columbia, Missouri, worked with the NISS from May until September 2023 through the Diagnostic & Playbook service. While Mizzou has done great work in student success, they knew there was still more work to be done to help better serve their students. Mizzou was able to identify key challenges that are institutional barriers to their overall success rates and they co-constructed with NISS coaches a set of goals to overcome those barriers to help close their equity gaps in retention and graduation rates. Moving forward, Mizzou will focus on areas of focus Mizzou improving internal and student-facing communications, streamlining advising processes and procedures, improving first-year support, and refining outcome data around courses to better support students academically.
The presentation and recommendations leave you with a determination to get to work and get started. It's a feeling of "let's get to work and let's start doing something quickly." [The NISS] presentation was absolutely the right tone and I am just so deeply grateful.
Dr. Latha Ramchand
Provost and Executive Vice Chancellor for Academic Affairs
Morgan State Seeks to Strengthen Financial Wellness through the Use of Analytics
Morgan State University, a flagship HBCU in Maryland, has been working closely with Georgia State University for almost a decade. Through this relationship, Morgan State has focused on replicating a number of student success programs developed at Georgia State and has seen overall increases in enrollment, retention, progression, and graduation rates. Morgan State was one of four institutional partners with Georgia State from 2017-2019 as part of a grant provided by the SunTrust Foundation to focus on strengthening financial wellness through the use of analytics and proactive outreach to students. Morgan State University is also participating in the NISS's inaugural coaching cohort sponsored by the Truist Foundation.
READ MORE
"I really do consider them a mentor institution in helping us further strengthen and hone the things that we're doing. And we've been seeing really great results"
Dr. Kara Turner
Vice President for Enrollment Management and Student Success, MSU
NISS Partners with the Detroit Chamber of Commerce
The NISS partnered with the Detroit Chamber of Commerce to conduct diagnostic analyses on select Detroit Drives Degrees (D3C3) program participants. The NISS team provided Oakland Community College with important recommendations around use of academic data to identify courses with high DFW rates, structured learning opportunities to connect academic programs to career possibilities and strengthening of financial aid services through heightened collaboration with other enrollment services units.
"To have the chance to work with NISS staff directly has been an outstanding and timely opportunity for us. Our in-depth conversations with members of their team have helped us envision key strategies to undertake in order to grow our proactive, systemic impact on student success."
Kristin Carey Li
Project Manager, Institutional Effectiveness
North Carolina Central University: One of the NISS's First Diagnostic Clients
The NISS and NCCU project teams identified key challenges in year-to-year progression after the first-year, inconsistent advising supports across the campus, and a lack of systematic processes to support financial wellness. The NISS team provided important, data-informed recommendations around strengthening supports for students to review and select as they transitioned between majors, a more focused and coordinated approach to financial aid through collaboration and proactive outreach to students, and the systematized use of academic data to identify and direct more resources to courses with high non-pass rates, limited availability, or inadequate academic supports.
"This partnership has provided our institution with scalable solutions to address barriers to completion for our students. We are confident that the recommendations outlined in the Playbook will result in transformative change at NCCU through the enhancement of student success, retention and graduation rates."
Dr. Kimberly Phifer-McGhee
Associate Vice Chancellor for Academic Affairs
Weber State focuses on data-driven decision-making processes
Weber State University serves as an open access two-year and four-year institution to students in and around the state of Utah. They have the distinction of being the very first client of the National Institute for Student Success, having undergone the diagnostic analysis and playbook process. The NISS findings were overlaid with Weber State's latest strategic plan and will assist in creating a focus on data-driven decision-making processes that provide optimized support to students in need.
"The NISS team did a great job with the recommendations […] in just a short period of time we had recommendations that were so focused and carefully worded and easy to discuss in our leadership meetings."
Jessica Oyer
Associate Provost for Enrollment Management & Student Success
Cowley College Becomes the First Community College to Partner with the NISS
Cowley Community College plays an important role in their region, not only by awarding associate's degrees, but also by helping many of its students transfer to four-year institutions or find employment opportunities across a range of careers. The NISS worked with Cowley to identify key areas for sustained success, including real-time identification of stop-out students, as well as an enhanced standardization of academic advising and the creation of structured pathways to better guide students into and throughout their first year of study.
"Our team was very pleased with the collaborative activities and additional supports received from NISS staff throughout the process, especially the Institute's willingness to customize the entire project for our institution. Ask any participant at Cowley College and they'll be quick to recommend working with NISS staff if your campus is interested in improving the success of your students!"
Debbie Phelps
Executive Director of Institutional Research
Savannah State University is an Important Engine of Social Mobility for the Region
In 2019, SSU undertook a substantial revision to its advising model, shifting to a fully professional academic advising structure across the entire undergraduate cycle. As a diagnostic partner, the NISS focused on challenges in academic support for first-year students, enhanced guidance for financial and career services, and great utilization of student outcome data to deliver much needed academic and institutional supports for its student population. Key recommendations included expanded access and utilization of data across the university, improved structured pathways for students in their first year and beyond, and a more coordinated communications strategy to prioritize and direct information to students in a timely, proactive, and personalized manner.
NISS provided a holistic and data informed assessment of my institution's current student success strategies. It was a thorough campus-wide effort which supported meaningful dialogue and follow-up. The 'Playbook' recommendations gave my institution the opportunity to decide on priorities and the associated resources needed to execute them. Team NISS was always accessible, patient, willing, educating, and sincere about making a positive impact on our campus. This engagement also served as a reminder to everyone involved of the greater good and the importance of our collective work."
Dr. Raymond Clarke
Vice President of Student Affairs