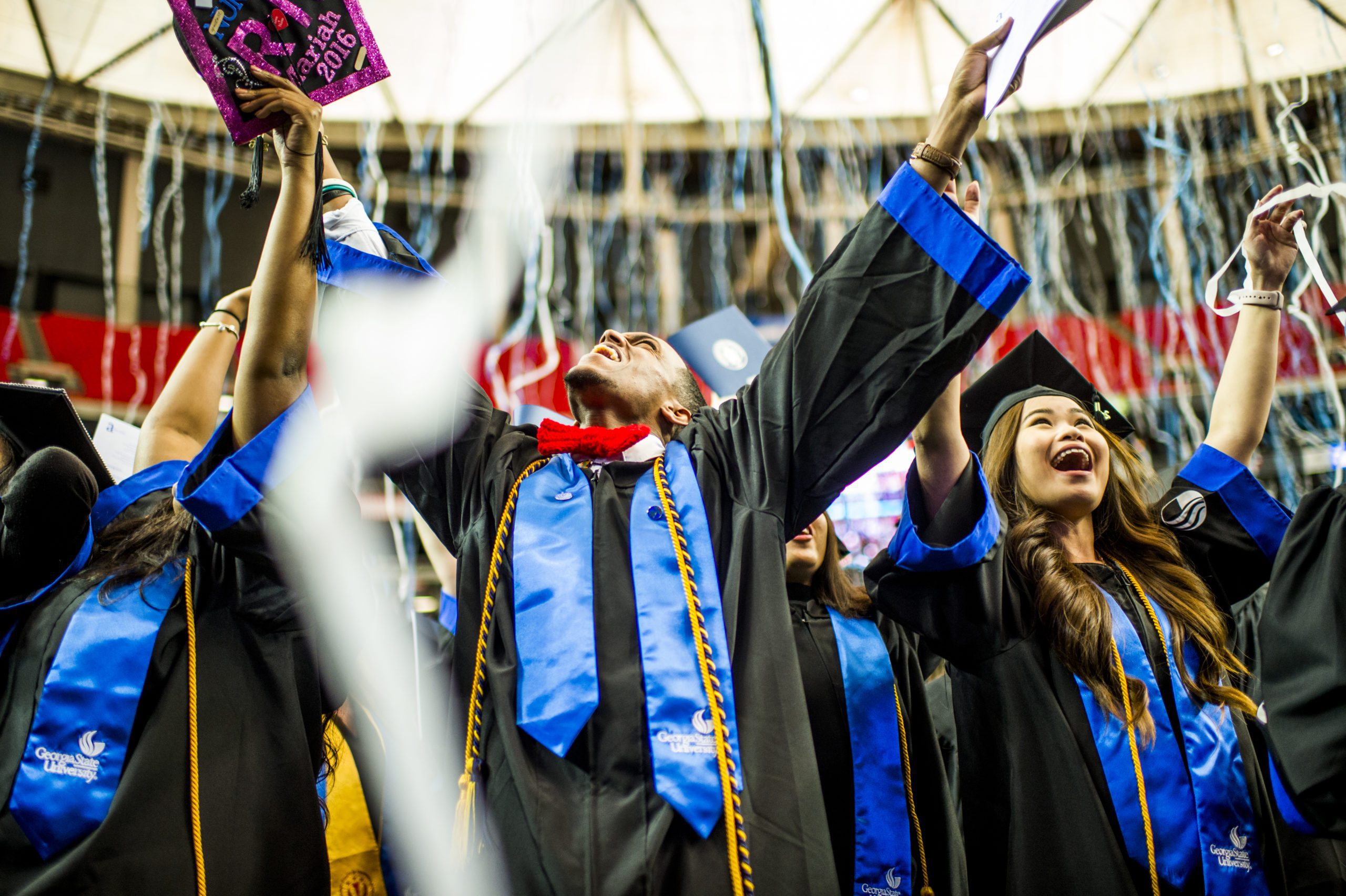 Elevating Student Success at Scale
Identify institutional barriers to equity and college completion.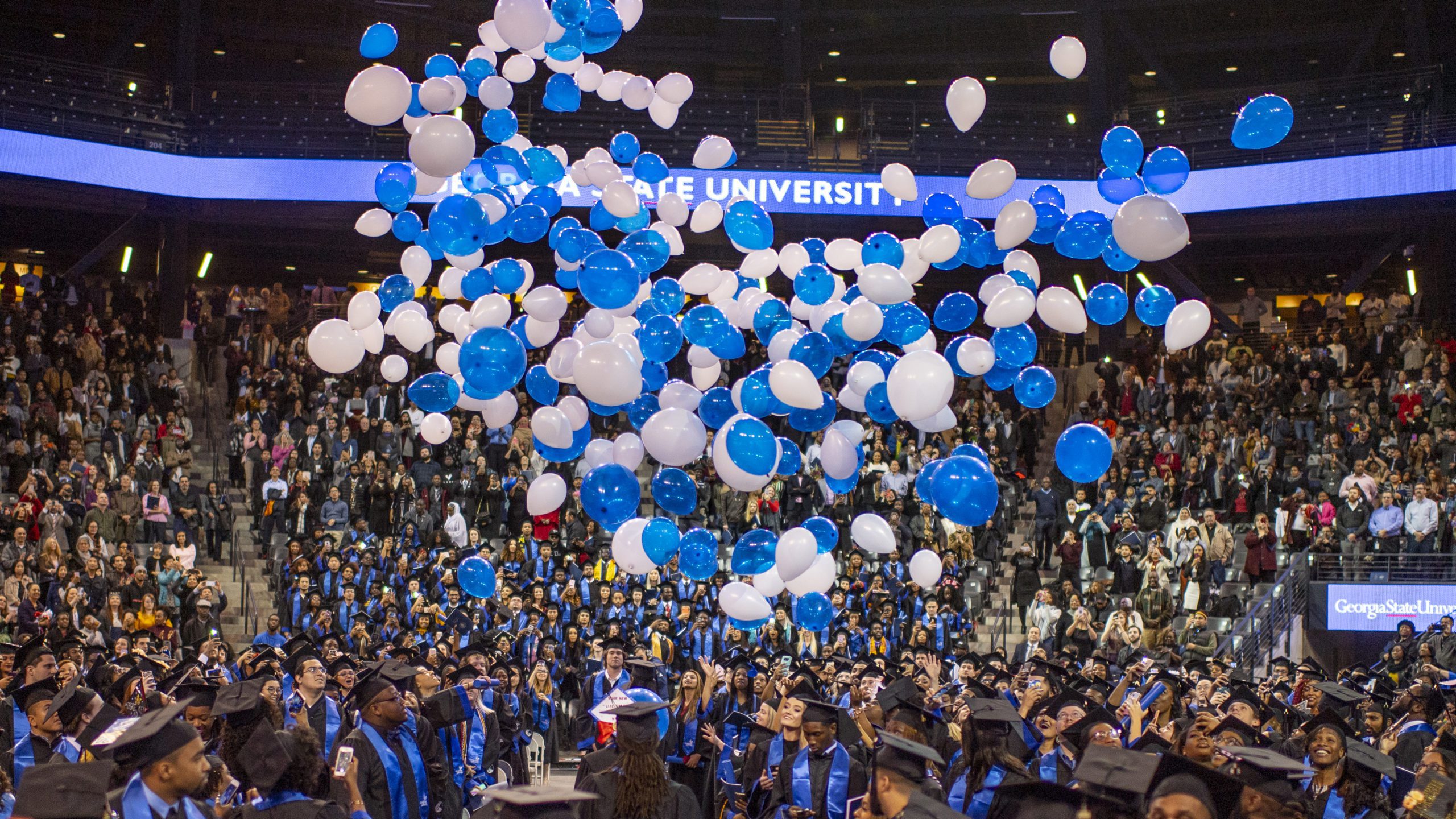 Diagnosing Obstacles to Student Success
Increase capacity to implement proven student-success systems and data-driven interventions.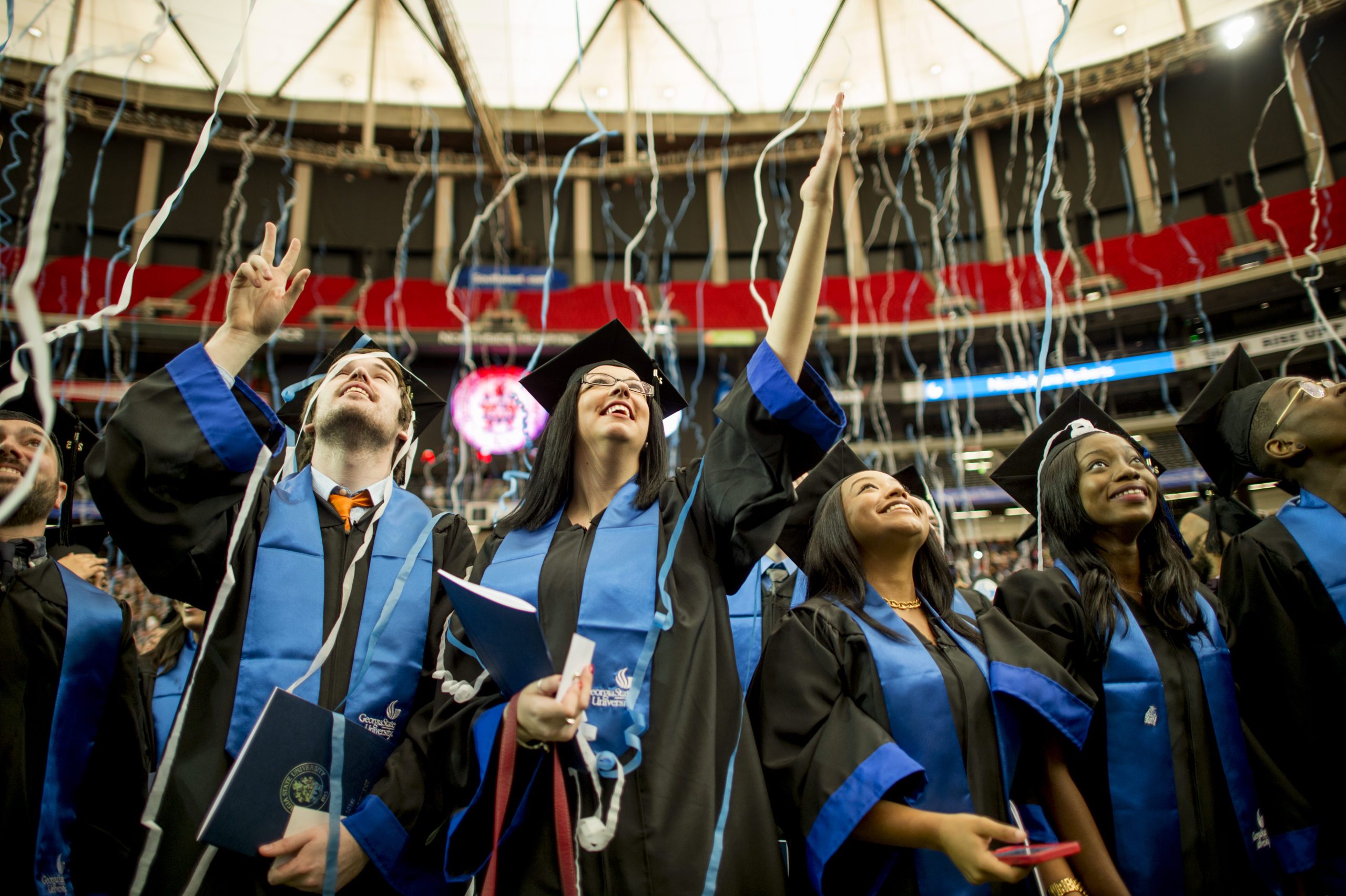 Transforming the Status Quo in Higher Education
Enact systemic change to institutional processes and structures.
Challenges in Front of Us
Institutions hinder their students' success through policies, practices, and structures that are the key drivers of equity gaps.
3.6 Million
students who enrolled in college in 2018 who will not graduate.
57%
of the students in the 2018 cohort who will not graduate are African American, Hispanic, or from low-economic backgrounds.
7%
of students majoring in STEM fields are African American.
36%
of students wished they had chosen a different major.
+$32,000
Bachelor degree holders make more than those with just a high school diploma.
+$25,000
Four years after graduation, African American students owe more in student loans than their white peers.
18
National percentage point gap between Pell and non-Pell students who graduate in six years.
Evidence-based, data-driven strategies for Student Success
The NISS provides partner institutions with in-depth diagnostic analyses, implementation support, and learning pathways that enable significant improvements in graduation rates and reductions of equity gaps.
Evidence-based Programs
Practical know-how developed by subject matter experts who have successfully implemented such programs on their own campuses.
Equity Gap Reduction
Innovative and proven approaches for large-scale, positive transformation for students from all backgrounds.
Data Driven Student Support
Equitable outcomes in the enrollment, retention, and graduation of students from diverse backgrounds through the implementation of data-informed practices
Predictive Analytics
Holistic data analysis that identifies and addresses institutionally-created completion barriers.
Success by the Numbers
Georgia State is nationally known for pioneering student success programs that have eliminated equity gaps and improved college completion rates for all students.
+84%
Increase in undergraduate degrees awarded annually.
44,000
Students tracked daily for analytics-based alerts.
1,321
Completion grant recipients who graduate each year.
50%
Reduction in withdrawals from students with a balance when using a Chatbot.
+234%
Increase in undergraduate degrees awarded to Hispanic students.
30 points
Increase in retention rate for students in Success Academy.
120
Majors and programs mapped to career outcomes.
0
The gap in graduation rates for African American and Hispanic students when compared to their white peers.
"The lessons learned by Georgia State are transferable. The NISS disseminates evidence-based best practices to other colleges and universities and provides a suite of services to support their successful implementation."
Dr. Tim Renick, NISS Executive Director
Success Stories
Morgan State Seeks to Strengthen Financial Wellness through the Use of Analytics
Morgan State University, a flagship HBCU in Maryland, has been working closely with Georgia State University for almost a decade. Through this relationship, Morgan State has focused on replicating a number of student success programs developed at Georgia State and has seen overall increases in enrollment, retention, progression, and graduation rates. Morgan State was one of four institutional partners with Georgia State from 2017-2019 as part of a grant provided by the SunTrust Foundation to focus on strengthening financial wellness through the use of analytics and proactive outreach to students. Morgan State University is also participating in the NISS's inaugural coaching cohort sponsored by the Truist Foundation.
READ MORE
"I really do consider them a mentor institution in helping us further strengthen and hone the things that we're doing. And we've been seeing really great results"
Dr. Kara Turner
Vice President for Enrollment Management and Student Success, MSU
Weber State focuses on data-driven decision-making processes
Weber State University serves as an open access two-year and four-year institution to students in and around the state of Utah. They have the distinction of being the very first client of the National Institute for Student Success, having undergone the diagnostic analysis and playbook process. The NISS findings were overlaid with Weber State's latest strategic plan and will assist in creating a focus on data-driven decision-making processes that provide optimized support to students in need.
"The NISS team did a great job with the recommendations […] in just a short period of time we had recommendations that were so focused and carefully worded and easy to discuss in our leadership meetings."
Jessica Oyer
Associate Provost for Enrollment Management & Student Success