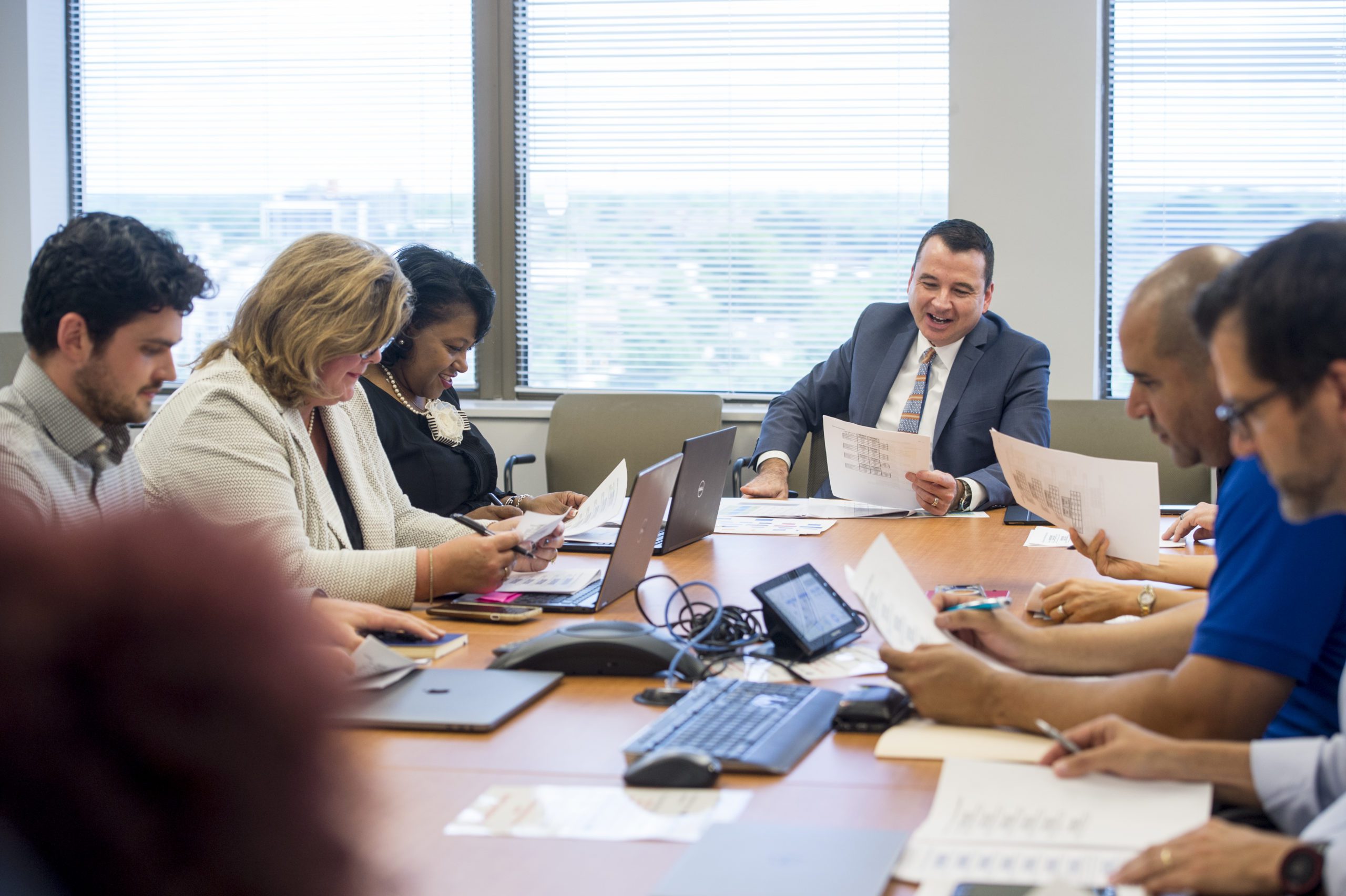 This is Just the Beginning
The NISS offers deep-dive analysis of an institution's change capacity and identifies potential avenues for enhanced institutional student success programming.
Diagnostic and Playbook
The approximately five-month process begins with a holistic analysis of student and institutional data highlighted by a series of fact-finding engagements and the gathering of survey data with follow-up qualitative interviews of key leadership and staff.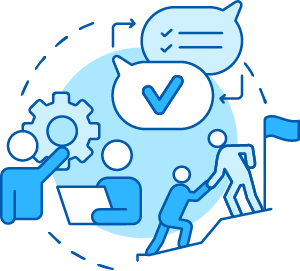 In the first month of diagnostic work, the NISS team meets with designated project leads to complete the onboarding process. The projects leads provide valuable input in establishing the meeting cadence and mode of communication and product delivery. The NISS team learns more about the crucial stakeholders and collaborates with the institution to determine the key people who should be invited to participate in the surveys and interviews that will contextualize the student and institutional data that informs the playbook recommendations.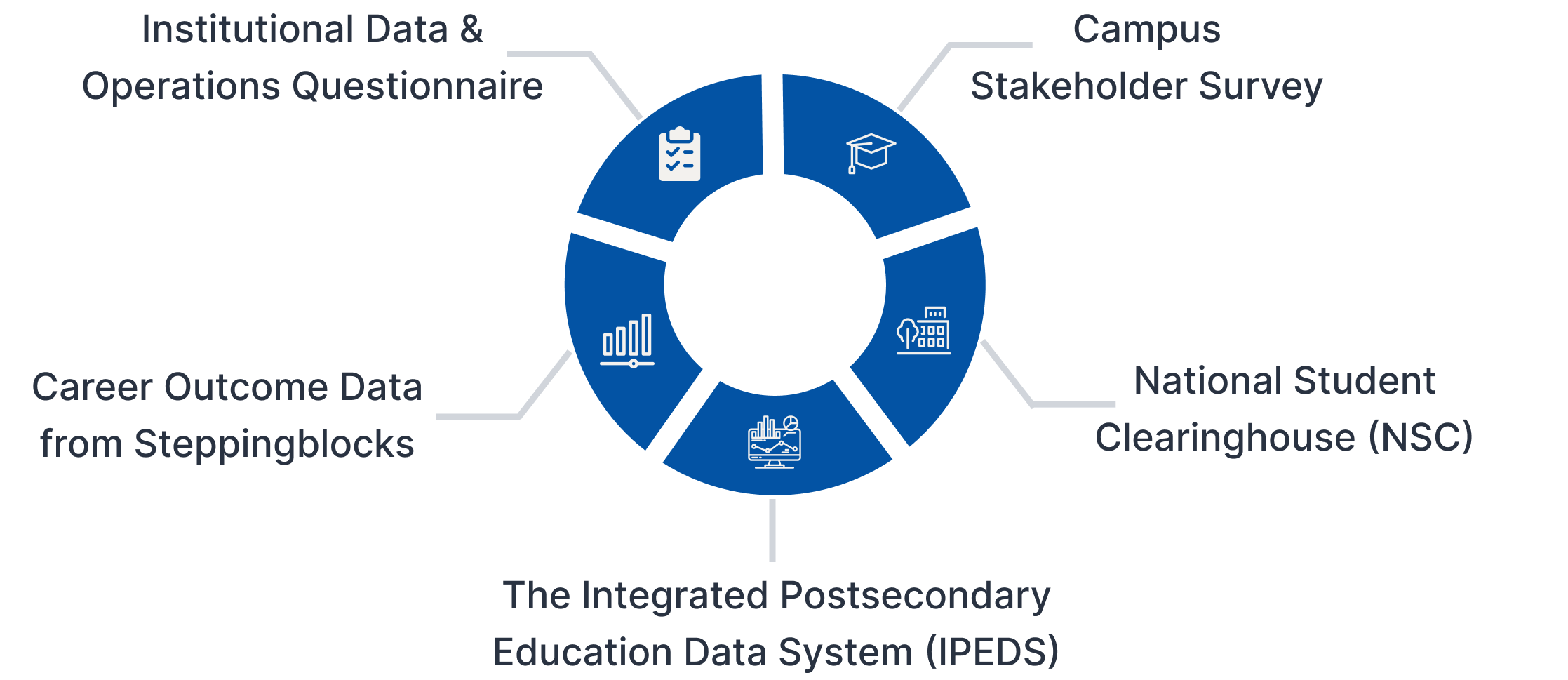 The NISS team gathers and shares data it collects from IPEDS, National Student Clearinghouse, and Steppingblocks. Identified stakeholders complete the Campus Stakeholder Survey and targeted members participate in the Institutional Data and Operations Questionnaire. The data collection process is not wholly automated. The NISS team conducts many person-to-person and group interview sessions that gather information about programs, goals, and campus culture. This information provides the proper contextualization of the data it pulls from internal, state, and federal sources. When indicated by the data, the NISS team may request supplemental information. Due to the nature of this process, clients should expect data collection to take two to four weeks.
Practitioners and stakeholders complete a series of interviews wherein the NISS diagnostic team gathers information about programs, goals, and campus culture.
NISS diagnostic team assembles, catalogs and analyzes all data, which contributes to the creation of a customized Playbook.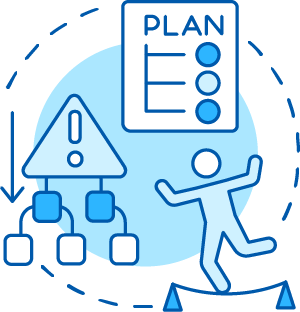 The NISS delivers the diagnostic summary and the Playbook and schedules a follow-up conversation with NISS experts to decide on implementation steps.
The Playbook
The NISS team delivers a tailored set of recommendations for each school. The Playbook summarizes the data, highlights areas of promise, and directs clients' attention to areas of opportunity and growth. In addition to the school-specific and data-driven set of recommendations, clients also receive connected resources like NISS Accelerator courses so they can explore how these recommendations would impact student success on their campuses.